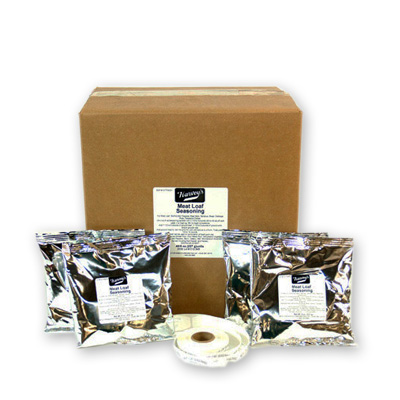 Harvey's Meat Loaf Seasoning Case
SKU: 217-7002H
Brand: KASCO
$107.94
Harvey's Meat Loaf Seasoning is perfect for meat loaf, stuffed bell peppers, meat balls, Salisbury steak, and casserole dishes. A gourmet blend of wheat, soy and corn flours, onion, carrots, celery, bell peppers, and other spices including red pepper and parsley. All beef can be used or combination of beef, pork, and veal.

Case contains 48 8 ounce packages.
2 eight ounce packages will yield 12 to 14 pounds of meat loaf.