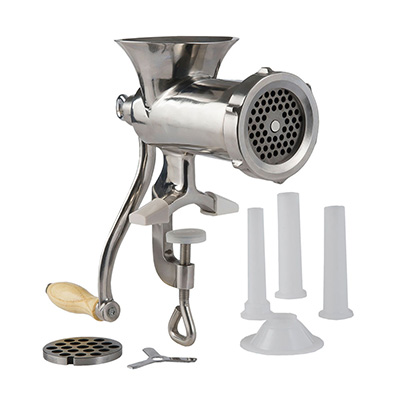 #10 Hand Meat Grinder Stainless Steel
SKU: 500-1010
Brand: LEM
$121.99
LEM Stainless Steel #10 Hand Meat Grinder. Easy clean up.

Includes: 1 cutting meat grinder knife and 2 meat grinder plates (coarse & fine.
1 sausage stuffing star
3 sausage stuffing tubes

Heavy duty clamp secures meat grinder to any flat surface, table or counter.

Meat Grinder will grind 2 to 4 pounds of ground meat per minute.