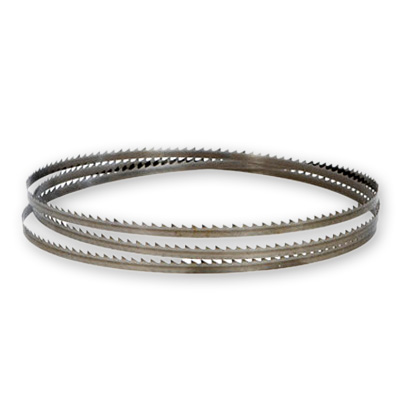 142" MEAT SAWBAND
SKU: 375-142 K3H
Brand: KASCO
$16.35
142 Inch Saw Band 5/8 X .022 BAND

WE CARRY MEAT SAWBANDS TO FIT HOBART, BIRO, BUTCHER BOY, HOLLYMATIC, ALL AMERICAN AND MOST OTHER NAME BRAND COMMERCIAL MEAT SAWS
We carry some parts for most meat processing and commercial food preparation equipment. Please call our parts department if you need help with your equipment.
To save time, please be sure to have the brand, model, and serial number of the equipment in question when you call.
Used Equipment. We often have a good selection of used equipment available, including meat saws, grinders, tables, etc. Please call or contact us via e-mail us with all your needs.