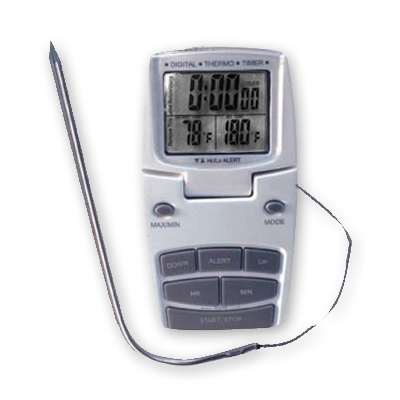 THERMOMETER COOKING TIME
SKU: 110-HLA1
$39.95
Monitor food temperature while it cooks. Alarm sounds when food reaches desired temperature.
Temperature range from 32 degrees to 392 degrees F. Alarm can be set for temperature or time.
Comes with an adjustable stand or magnetic backing for mounting on metal walls or setting on counter.
Includes heat resistant 6" stainless steel probe and a 34" wire cable and AAA battery.