Home > Seasoning & Spices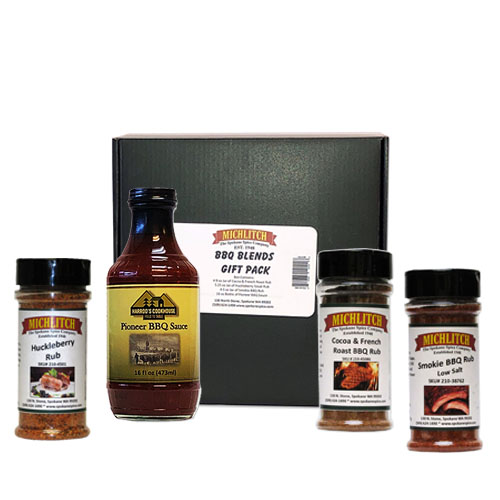 A Gift Box Of BBQ Blends
SKU: 210-210B
Brand: Michlitch
$25.00
The perfect spice and seasoning gift ideas for any professional or home chef. Our gift packs include freshly ground spices and handcrafted seasonings that showcase our signature blends and gourmet spice collections.

This gift box contains:
1 5 oz jar of Cocoa & French Roast Rub
1 5.25 oz jar of Huckleberry Steak Rub
1 4.5 oz jar of Smokie BBQ Rub
1 16 oz bottle of Harrod's Outdoors Pioneer BBQ Sauce.