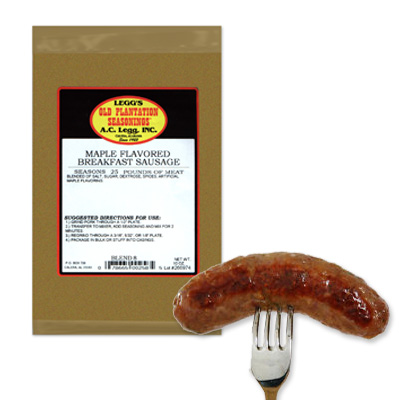 BREAKFAST SAUSAGE SEASONING MAPLE FLAVORED LEGG'S
SKU: 218-2585
Brand: A.C. LEGGS INC.
$4.99
This is a mild pork sausage seasoning. Nutmeg and ginger combined with maple flavoring give the sausage a flavor that is a favorite of all ages.
One 10 oz. Bag of AC Leggs Old Plantation Maple Flavored Breakfast Sausage Seasoning Blends 25 lbs Of Meat.